The importance of same-sex marriages for the LGBT community and for business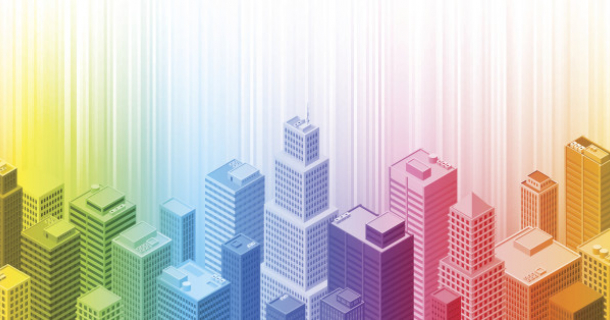 Ms. Mary L. Bonauto, Civil Rights Director, GLBTQ Legal Advocates & Defenders
Mr. Michael Brock,  Executive Director & Assistant General Counsel, J.P. Morgan
Mr. Kozo Sasaki, Partner, Linklaters
Same-sex marriage has been allowed in a growing number of countries and, for many, it represents the barometer of a state`s commitment to equal rights for LGBT people. It has also become an important topic for many companies, including in the financial sector, who support equal rights initiatives for both equality and business reasons.
We were pleased to welcome a key advocate from the US and two lawyers based in Japan to discuss the importance of same-sex marriage for people and for business. The presentation covered:
Why equal marriage matters to gay and lesbian people: comparing marriage to other forms of relationship recognition.
Why equal marriage matters to companies and its effects on businesses.
How marriage equality was achieved  in the US: Significance of  the US Supreme Court decision in Obergefell v. Hodges (2015)
The status of marriage equality in Japan.
Mary Bonauto is GLAD's Civil Rights Project Director since 1990 and  has litigated on discrimination issues, free speech and religious liberty, relationship and parental rights, and for LGBTQ+ youth. In 2015 she successfully argued before the U.S. Supreme Court in the historic case Obergefell v. Hodges, establishing the freedom to marry for same-sex couples nationwide.She holds a law degree from Northeastern University School of Law, is the Shikes Fellow in Civil Liberties and Civil Rights and Lecturer on Law at Harvard Law School, a 2014 MacArthur Fellow, is currently on an advisory board for the American Constitution Society, the Gill Foundation Board and a member of the American Academy of Appellate Attorneys. Mary Bonauto is hosted in Japan by LLAN (Lawyers for LGBT & Allies Network).
Michael Brock is an Executive Director & Assistant General Counsel in J.P. Morgan's Tokyo office. He is head of the Markets practice and Co-Chair of the PRIDE Chapter in Japan. He previously worked in law firms (Linklaters and Freshfields Bruckhaus Deringer) as well as Credit Suisse in London, before moving to Japan with Barclays in 2012. Michael is a core member of LLAN, where he has been leading the "Company Statement" in support of marriage equality in Japan.
Kozo Sasaki is a Partner at Linklaters Tokyo. He mainly focuses on capital markets and corporate finance matters. He has acted for a number of international and domestic investment banks and securities firms in relation to financing transactions, including global offerings of securities, samurai bond issues, overseas listings of Japanese companies and domestic listings of international entities. He also provides advice in relation to securities laws and regulations.  Kozo is a board member of LLAN.
You must login to register for the event.