Chair: Philippe Avril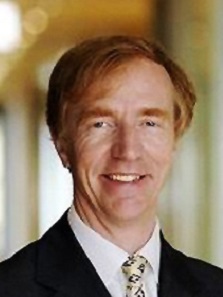 Philippe Avril is Chair of the International Bankers Association of Japan and a member of the Executive Committee. He is also a Senior Advisor for BNP Paribas, Tokyo Branch.
Philippe joined the financial services industry as a derivatives trader in Paris in 1985 as a specialist in financial derivatives. He has been a member of general management at BNP Paribas in Japan, Banque Indosuez, Deutsche Bank, Dai-Ichi Kangyo Bank, Commerzbank, and the Royal Bank of Scotland in offices including Paris, Tokyo, New York, Frankfurt, and Hong Kong. He has spent over 25 years working in Japan and is the author of several books and articles on Japanese equity derivatives and the Japanese financial industry. Philippe received the award of 'The Order of the Rising Sun, Gold Rays with Neck Ribbon' (旭日中綬章) from the Japanese Emperor in 2019 for his contribution to the financial services industry.
Philippe graduated with degrees in mathematics, physics, economics and political sciences from Ecole Polytechnique, Ecole Nationale de la Statistique et de l'Administration Economique, Institut d' Etudes Politiques de Paris and the University of Paris-Dauphine.
Vice-Chair: Zenji Nakamura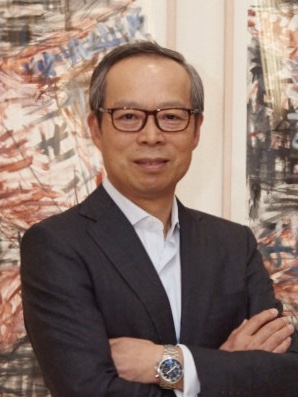 Zenji Nakamura is Vice-Chair of Member Affairs and a member of the Executive Committee of the International Bankers Association of Japan. He is President and Representative Director of UBS Securities Japan, Co., as well as the Representative in Japan for UBS AG Tokyo Branch and Country Head for UBS.
Zenji Nakamura joined UBS in May 2010 as Head of Fixed Income, Currencies, and Commodities in Japan. In September 2012, he was named Japan Country Head as well as President and Representative Director of UBS Securities Japan Co., Ltd. He is also a member of UBS's Asia Pacific Executive Committee.
Prior to joining UBS, Nakamura spent over 23 years at Nomura where he held a series of senior roles in equities and fixed income, including Head of Global Fixed Income and International Head of Global Markets. He also served as a member of that firm's Board. Nakamura started his career as a quantitative analyst and was posted for several years in London and New York.
Nakamura graduated with a master's degree in Engineering from Waseda University in Japan.
Vice-Chair: Lee R. Waite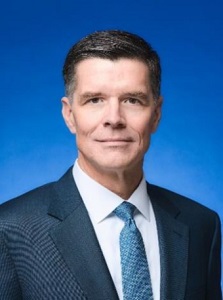 Lee R. Waite is Vice-Chair of Vice Chairman Finance & Administration and a member of the Executive Committee of the International Bankers Association of Japan. 
Mr. Lee R. Waite is Citi Country Officer and Japan CEO, with overall responsibility for Citi's business and operations in Japan. He serves as Representative Director, President & CEO of Citigroup Global Markets Japan Inc. (broker-dealer), as Representative in Japan, Branch Manager & CEO of Citibank, N.A., Tokyo Branch (bank), and as President & CEO of Citigroup Japan Holdings G.K. (holding company). Prior to being named Citi Country Officer in August 2018, he served as Head of North America Markets and Securities Services as well as a member of the Markets and Securities Services Senior Executive team for Citi in NY.
Earlier in his Citi Career, Mr. Waite led the Direct Custody and Clearing (DCC) business and was responsible for the growth and strategic direction of the DCC global franchise which services both the Broker Dealer and Global Custodian community of clients in 63 markets globally. Before moving to transaction banking he was Global Chief Operating Officer for the Equities Division of Citi, accountable for the technology, middle-office and operations functions.
With over three decades of broad financial industry expertise gained in Retail, Fixed Income, Equities and transactional banking at both the national and international level, Mr. Waite has deep industry expertise in the trade and post trade industry. He is a leading securities services industry expert and seasoned public speaker on a broad range of topics on key industry trends.
Mr. Waite holds a degree in business administration from Towson State University and an M.B.A. from the Fuqua School of Business, Duke University.