IBA Webinar: Refocusing Risk and Resiliency Amidst Continued Uncertainty | Deloitte 12th Global Risk Management Survey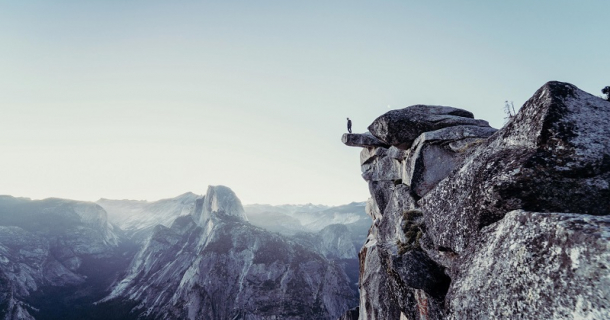 Thank you for attending the Webinar
Overview of the event: 
Speaker:  Mr. J.H. Caldwell, Partner, Global Risk Advisory FSI Leader Deloitte & Touche LLP
                    Ms. Jesselyn Garrisi, Deloitte Advisory Senior Manager, Risk Advisory
Date:       Tuesday, April 06, 2021
Time:       10:00 - 11:15
Venue:    Webinar (Microsoft Teams)
---
Summary
The impact of COVID-19 on financial institutions, the economic downturn, and changes to working practices have had broad implications for risk management. To navigate these challenging times,  Deloitte has published its Global Risk Management Survey, 12th edition: A moving target — Refocusing risk and resiliency amidst continued uncertainty, including insights from 57 financial institutions around the globe about how risk management functions responded in the wake of the pandemic.
Key focus areas include:
Context setting – Banking trends before and during the pandemic
Overview of the Global Risk Management Survey and key findings
Implications for financial institutions
---
Speakers
Mr. J.H. Caldwell, Partner, Global Risk Advisory FSI Leader
J.H. leads Deloitte's Global Risk Advisory Financial Services Industry and has over 32 years of Risk Management experience with a core focus on Credit, Enterprise/Integrated Risk Management, Operational Risk, and Integrated compliance risk management.
J.H. has extensive work experience on several large risk management initiatives focused on transforming the risk function. This work entailed a new operating model corresponding risk management framework that included development of a risk appetite, identification, measurement system, strategy, and reporting as well as using the core and enabling tools and technologies.
In the last decade J.H. has concentrated on serving and helping with the needs of our largest Banking and Capital Markets clients. Helping them with everything from human capital challenges, to technology change and upgrade, along with the supporting risk management and controls programs. Through this, he has served as the Lead Client Service Partner for several top 10 banking clients.
J.H. has also been involved with creating cohesion, collaboration, and communication amongst Deloitte's largest global client programs. These efforts include programs around global growth and development of our lead partners serving our clients and a focus on building and utilizing our eminence programs to serve our clients. Specifically, leading the Global Risk Management Survey and its publication and working on many projects jointly with the Institute of International Finance and World Economic Forum, all designed to enable client engagement on key client needs such as Digital Risk and Controls, NextGen Cyber, Operational Resiliency, and emerging areas involving Non-Financial Risks, Data Risk and Protection, and Sustainability.
Education
BBA in Accounting from the University of Cincinnati
MS in Finance from Walsh College
Ms. Jesselyn Garrisi, Deloitte Advisory Senior Manager, Risk Advisory
Jesselyn Garrisi is a Deloitte Advisory Senior Manager in Deloitte & Touche LLP. Jesselyn has over 16 years of experience and expertise in regulatory compliance, specializing in regulatory reporting and compliance of broker/dealers with regards to SEC Rules 15c3-1 Net Capital Requirements and 15c3-3 Customer Protection. Jesselyn spent 5 years working on the liquidation of a large broker-dealer with a focus on Customer Protection and arranged financing between various legal entities. Jesselyn is currently the Global Risk Advisory Financial Services Program Lead  and the Global Risk Advisory Regulatory & Legal Support leading supporting both global leaders with strategic initiatives, tech-enabling our offerings and coordinating global communications.  She drives the development of strategic eminence and coordinates the global launch of various campaigns.
Selected Experience
Lead the development of a program to educate on the role of the Lead Business Partner and increase diversity in leadership
Drove efforts for the development and launch of the 12th Edition of the Global Risk Management Survey
Professional Affiliations
SIFMA Financial Management Society Leadership Committee
Certified PMP
---
Webinar - Access details will be sent to all registrants after registration closes
You must login to register for the event.