Overview of recent US-China-Hong Kong sanctions and their impact on the financial sector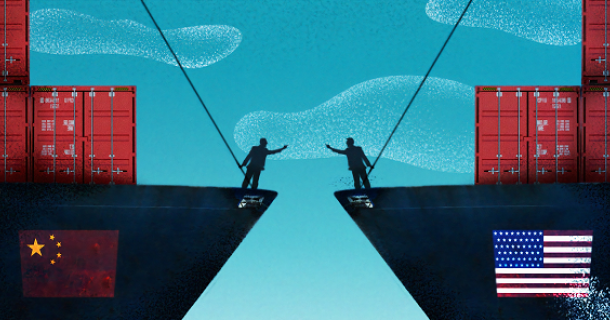 English
IBA Webinar: Freshfields Bruckhaus Deringer LLP
So far 2020 has been a year of drastic change and developments due to factors such as COVID-19, the continuous escalation in the US-China trade war, economic slowdown, and global political unrest.  Sanctions and export control regimes have continued to play an increasingly significant role in shaping business operations and internal compliance measures, particularly for global businesses. This webinar will focus on recent sanctions and export controls developed in relation to the ongoing US-China Trade War and the situation around Hong Kong.​
 The webinar will cover the following topics:
     1.    General Overview: Current US-China trade war.
     2.    Regulatory measures related to Hong Kong.
     3.    Other sanctions and regulatory developments in both US and China. (e.g. related to Tik Tok, WeChat)
---
Alexander Dmitrenko, Head of Asia Sanctions - Based in Tokyo.
Alexander specializes in compliance and regulatory areas, with a primary focus on anti-bribery/corruption and sanctions. He has substantial experience advising Japanese and other Asian companies with respect to all aspects of compliance - establishing compliance policies and procedures, conducting due diligence and compliance clearance on new projects and investments, and conducting internal and regulatory investigations related to potential violations (e.g., the US Foreign Corrupt Practices Act and OFAC sanctions). Alexander regularly publishes and teaches on compliance-related topics (including the course on International Compliance at Temple Law School). He is the Chair of the Japanese Committee of the Asian Advisory Board of the Temple Law Centre for Ethics and Compliance. He speaks English, French, Japanese, Russian, and Ukrainian. Prior to joining Freshfields Tokyo in 2015, Alexander worked at major international law firms in New York and for a Japanese trading house in Tokyo. He is qualified in New York, Russia, and England & Wales. He is registered as a Gaikokuho-Jimu-Bengoshi with the Daini Tokyo Bar Association
Tim Mak, Partner - Based in Hong Kong.
Tim's practice focuses on regulatory compliance, investigations, and enforcement, often with a cross-border angle.  He is admitted in Hong Kong and England & Wales. Tim has lived in Hong Kong since 1994.  He began legal practice in 1998 as a commercial litigator with an international firm in Hong Kong, before becoming an in-house counsel at the Hong Kong Securities and Futures Commission in 2000.  While in-house, he advised the Commission on numerous matters relating to the performance of its regulatory functions, focusing on cases involving compliance, discipline, and enforcement.  He was also involved in policy work and legislative drafting. Since returning to private practice in 2002, Tim has acted for securities regulators (Hong Kong and overseas), international and regional investment banks, commercial banks and private banks, listed companies, listed company directors, investment funds/managers, brokers, and inter-dealer brokers, market professionals and others in relation to a multitude of complex legal, regulatory and reputational issues.
You must login to register for the event.