Webinar: Turning tech disruption into opportunity - How to leverage next generation technology to transform operating models globally and in Japan's financial markets.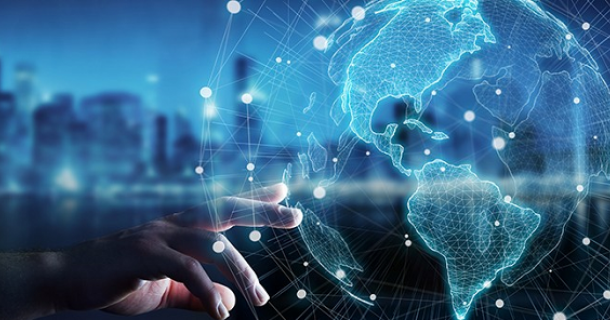 English
Webinar - Broadridge
Financial services firms are responding to cost pressures, increasing competition, shifting consumer expectations and a need to transform rapidly as technology disrupts business models. The new normal is driving an even greater need to implement emerging technologies to adapt to new challenges. To stay competitive, firms must leverage technology to evolve their operating models. David Becker, Daizo Mitsuoka and James Marsden from Broadridge, a global fintech leader, will share their perspectives on key technology trends and how to apply next-generation technologies to transform your business and get ready for what's next.
Topics will include:
Key technology trends in financial services in Japan and globally: insights from our recent next-gen technology pulse survey.
The ABCDs of Innovation: applying next-gen technologies — including AI, blockchain, the Cloud and digital to transform businesses and get ready for what's next.
Open platform trends in Japan's capital markets.
How financial services firms are adapting to the COVID-19 pandemic: insights from our recent webinar about post-COVID transformation in Japan's financial market
---
David Becker
Managing Director, Head of Asia Pacific at Broadridge and leads the business operations across the region.  He was previously Managing Director, Thomson Reuters (Financial & Risk) in Asia Pacific.  Prior to that David was CEO, Inlumen ("NewsAlert") Asia Pacific, a joint venture between Fairfax Publishing group and Hollinger Venture Capital Group and Managing Director (Asia Pacific) at IDEA Global. He was also one of the founding management team members that set up Dow Jones Markets (Telerate) in Asia holding several leadership positions across the region, and was a Senior Economist, Asia at Standard & Poors.
Daizo Mitsuoka
Senior Director at Broadridge Japan, responsible for helping sell side and buy side firms transform their operations with next generation technology, data, and analytics.  He has over 20 years of experience in sales trading and solution sales in global equity, fixed income, commodities, and derivatives for wholesale securities firms and institutional investors. Prior to joining Broadridge he held senior roles at SBI Japannext, JP Morgan Chase, Mizuho Securities and Mitsui Bussan Futures.
James Marsden
Leads the Broadridge Strategy and Business Development functions across Asia Pacific. He was previously the General Manager of Broadridge's Japan business, leading and developing the business over a period of 13 years.  James is a subject matter expert in post trade work-flow automation and solutions to the financial community.  He has extensive experience in building central securities depository (CSD) connectivity having worked on local market interface development projects for JASDEC, Bank of Japan, Singapore SGX and CCASS to name a few. 
You must login to register for the event.