IBA Japan Webinar: Climate disclosures - Unpacking the SEC's proposed rule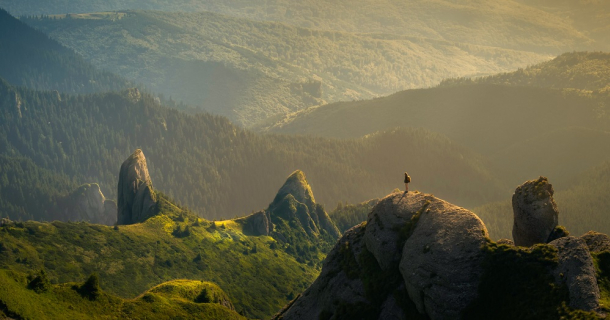 Thank you for attending the event.
Overview of the event: 
Speaker: 
Kyle Moffatt, Partner, PwC US LLP
Catherine Ide, Managing Director, PwC US LLP
Date:       Tuesday, June 7th, 2022
Time:      10:00 AM to 11:00 AM
Venue:    Webinar (Microsoft Teams or Dail-in)
---
Summary:
On March 21, the SEC proposed new rules to enhance public company disclosures related to the risks and impact of climate change, with extraterritorial effects applicable to certain Japanese issuers that have US nexus. Although the SEC still needs to consider public input on the proposal and adopt a final rule before any new disclosures would be required, business leaders should pay attention now. Given the scope of the proposal, efforts to understand and start to operationalize the requirements are imperative.
This webinar will provide participants with:
·       An overview of the SEC Climate Disclosure Proposal
·       Practical actions to consider
·       Q&A 
---
Speaker:
Kyle Moffatt – Partner
Kyle Moffatt is a partner in the SEC Services Group in PwC's US National Office. He provides technical advice to engagement teams and clients on SEC reporting matters related to securities transactions and periodic reports.  He also serves as a subject matter expert in support of PwC's thought leadership including its publications, podcasts, and webcasts. 
Prior to joining PwC, he served as the Chief Accountant and Disclosure Program Director in the Division of Corporation Finance at the Securities and Exchange Commission.  As Chief Accountant of the Division, he led the staff in providing technical accounting and reporting support to the Division's disclosure review program, led various rulemaking efforts, and answered interpretive questions on the form and content of financial statements to be included in Commission filings.  As the Director of the Division's Disclosure Review Program, he oversaw the Division's selective review of transactional and periodic filings.
Catherine Ide – Managing Director
Catherine Ide is a Managing Director in the PwC's US National Quality Office, focused on building trust in the quality of corporate reporting through shaping and advocating strategic and technological change in the reporting ecosystem. She brings over 25 years of experience in advancing stakeholder confidence in corporate reporting, focusing on ESG reporting for the last 6 years. 
Catherine brings deep expertise in ESG regulatory and policy matters and experience engaging with capital markets stakeholders to promote innovative solutions to market challenges, which is crucial in the evolving ESG reporting landscape. She has developed a global network across the corporate reporting landscape, routinely engaging with US and Global regulators, boards of directors, investors, preparers and auditors on ESG-related matters. Her dual focus on audit quality and public policy brings a unique skillset to companies interested in providing accurate, reliable, and comparable ESG reporting. 
You must login to register for the event.