IBA Japan Summer Reception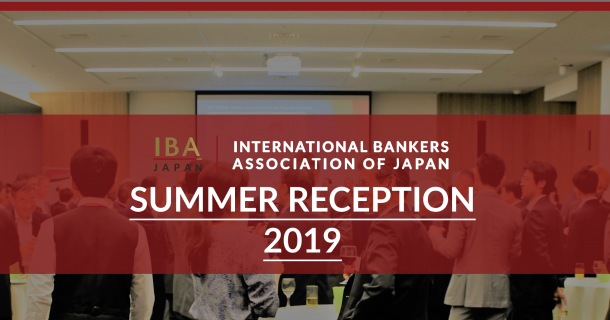 English
IBA Japan Summer Reception
14th IBA Japan Summer Reception
IBA Japan will be holding its 14th Annual Summer Reception on Tuesday, 2nd of July. 
The event will be held from 18:30-20:30 (doors open at 18:15). 
This annual event provides an opportunity for senior representatives from the IBA Japan member banks, securities companies and associate members to network and meet with key domestic and international market participants, as well as senior officials from key regulatory and official bodies from the financial services community in a relaxed and informal setting. The Summer Reception is one of our most popular events, and offers a unique chance to meet and chat with peers, market participants and officials in the financial services industry.
This event is by invitation only. If you or your colleagues would be interested in attending and would like to make an inquiry or receive an invitation, please let us know by contacting g-info@ibajapan.org
You must login to register for the event.