Death and Inheritance Tax – More expensive for foreign residents after 10 years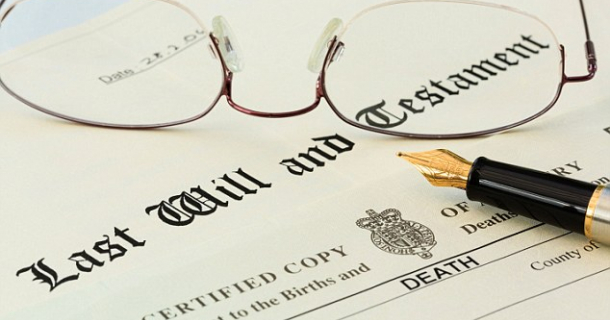 Death: Since 2013 it's been expensive for all foreign nationals resident in Japan!
Since 2013, foreign nationals living in Japan have had to pay the full rate of inheritance tax on their global assets, including property located outside of Japan. If, for example, a new overseas tax resident died within the first few months of living in Japan, their whole estate, including their family home, would be in scope for this tax. Foreign nationals also have to pay gift tax on all the assets they may receive, perhaps from the death of a relative, including those located outside of Japan. We know from our members that this change has made it harder to recruit and retain experienced foreign staff, and this is having an impact on their business.
The changes made in 2013 are likely to have been targeting Japanese nationals avoiding Japanese inheritance and gift taxes. But the rules were drafted in such a way that foreign nationals also became liable to pay these taxes on their global assets at a marginal rate of up to 55%. We looked at 34 major countries and found that Japanese nationals living overseas were treated in a better way than foreign nationals living in Japan. Japan is therefore an outlier and this situation is likely to have an impact on plans to vitalise the Japanese economy and further promote Tokyo as a financial centre.
During 2016 and the first part of 2017 we carried out a wide range of work to make stakeholders aware of this situation and sought to bring about change which would be to the benefit of the economy and to foreign nationals working in Japan. We spoke to politicians, bureaucrats, business people, academics and the foreign community; we also collaborated with the ACCJ and EBC on some of this work. Overall, we found there was a lack of awareness that these rules were in place and the impact they were having. Many Diet members and senior government officials noted that this situation was inconsistent with the new visa regime which is designed to encourage skilled foreign workers to come to Japan.
The costs of dying: it gets better for some and worse for others from 1st April 2017
Foreign nationals who have lived and worked in Japan for 10 years or less out of the last 15 years will be exempt from paying inheritance and gift tax on their non-Japanese assets.
(This does not apply to foreign nationals whose visa status is a permanent resident, spouse of a permanent resident, or a spouse of a Japanese national)
But foreign nationals who have lived for more than 10 years out of the last 15 will continue to be subject to foreign inheritance and gift tax with no exemptions. They will also be subject to a newly introduced rule from the 1st April 2017: if they leave Japan after this date they will be liable to pay these Japanese taxes for up to five years after they leave.
IBA Japan believes that this will have a negative perception of Japan as a country to invest in, is an unfair provision which is out of line with other countries, it is likely that this rule could be challenged in international courts and the net impact would be negative in terms of the Japanese tax take. We continue to urge for change.
Here are some of the materials we have produced explaining the situation in more detail:
Unwanted outcomes: a booklet explaining the impact of the 2013 changes: English or Japanese

Manga - Unwanted Gifts from Japan: the negative impact of the April 2017 changes: English or Japanese

Letter to MoF: The impact of the 1st April, 2017 changes (25 January 2017): English