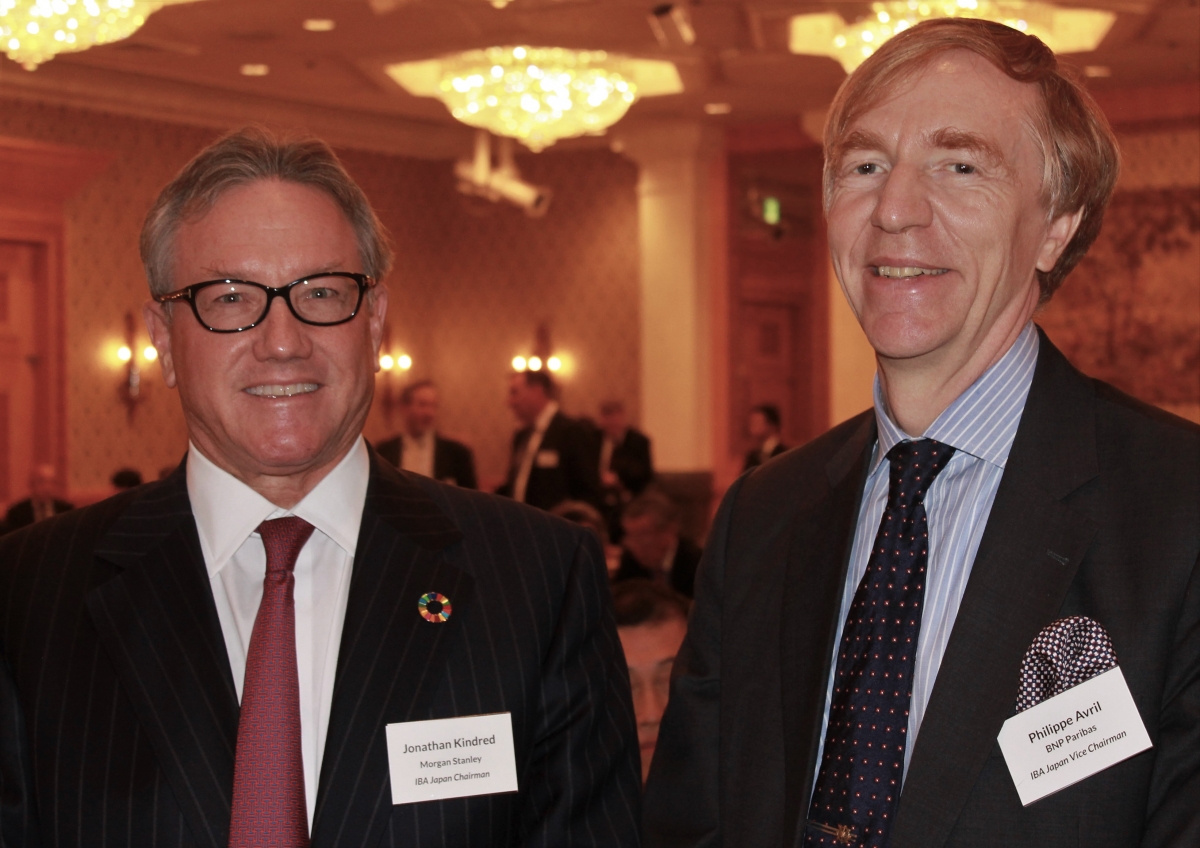 (Chairman Jonathan B. Kindred (left) with new Chairman elect Philippe Avril (right) at our Annual General Meeting).
New IBA Japan Chairman
We are pleased to announce that Mr Philippe Avril is the new Chairman and Representative Director of the International Bankers Association of Japan.
Mr Avril was elected by the directors of IBA Japan and his appointment was endorsed by the general membership at the IBA Japan Annual General Meeting held on 29 November, 2017.
Mr Avril is Chairman and Representative Director of BNP Paribas Securities (Japan) Limited.
We would like to thank Mr Jonathan B. Kindred for his committed leadership as IBA Japan Chairman from 2011 to 2017. Mr Kindred is President and CEO of Morgan Stanley Japan Holdings Co., Ltd. and he will continue to be a director of IBA Japan.
<Contact details for inquiries>
International Bankers Association of Japan
TEL: 03-6205-7531
Email: g-info@ibajapan.org