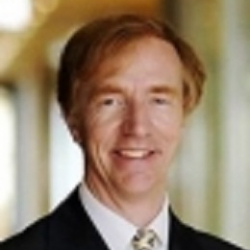 Mr. Philippe Avril
IBA Japan Chair & Representative Director
Senior Advisor, BNP Paribas, Tokyo Branch
Philippe Avril is Chair of the International Bankers Association of Japan and a member of the Executive Committee. He is also and Senior Advisor for BNP Paribas, Tokyo Branch.
Philippe joined the financial services industry as a derivatives trader in Paris in 1985 as a specialist in financial derivatives. He has been a member of general management at BNP Paribas  in Japan, Banque Indosuez, Deutsche Bank, Dai-Ichi Kangyo Bank, Commerzbank and the Royal Bank of Scotland in offices including Paris, Tokyo, New York, Frankfurt and Hong Kong. He has spent over 25 years working in Japan and is the author of several books and articles on Japanese equity derivatives and the Japanese financial industry. Philippe received the award of 'The Order of the Rising Sun, Gold Rays with Neck Ribbon (旭日中綬章)" from the Japanese Emperor in 2019 for his contribution to the financial services industry.
Philippe graduated with degrees in mathematics, physics, economics and political sciences from Ecole Polytechnique, Ecole Nationale de la Statistique et de l'Administration Economique, Institut d' Etudes Politiques de Paris and the University of Paris-Dauphine.