IBA Japan's 32nd Annual General Meeting and Reception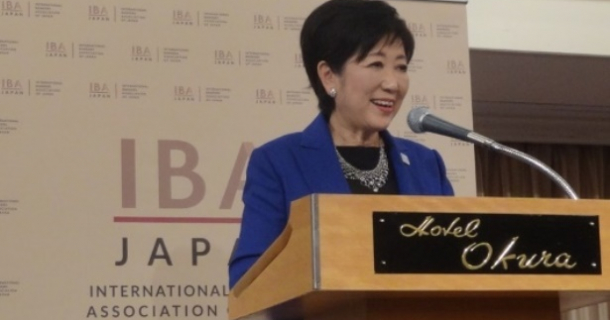 On November 30th, about 240 members and guests from various Japanese regulatory bodies, trade organisations and
other stakeholders gathered for the 32nd IBA Japan Annual General Meeting and Annual Reception at the Hotel Okura, Tokyo. 
During the evening, we were pleased to welcome the Governor of Tokyo (Ms. Yuriko Koike), the Commissioner of
the Japanese Financial Services Agency (Mr. Nobuchika Mori), Chairman of the Japanese Bankers Association (Mr. Takeshi Kunibe), and Chairman of the Japan Securities Dealers Association (Mr. Kazutoshi Inano)who all addressed our members and guests.
Thank you to all members who participated at what was a very successful event.